SANKETHAM
Kalayapuram
This institution aims at sheltering the old men, the handicapped, the ordinary and mental patients who are disowned and thrown into the street by their near ones. There are 254 inmates now, among whom majority are blind, deaf or dumb or patients suffering from cancer, TB, asthma, epilepsy etc.

By now more than 800 patients are cured of their disease and handed over to their relatives. There are altogether 14 volunteers including 2 psychiatrists and 2 nurses rendering their service round the clock. The institution incurs a minimum daily expense of Rs.10,000/- for food, medicine and clothes.

To add to the happy burden, a forty and odd inmates are bedridden who cannot do anything without the help of others.

Once scattered, but joined together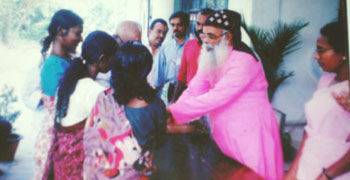 Cordial Welcome !
Our Patron Most Rev. Mathews Mar Epiphanios welcomes a family from Neyyattinkara, Thiruvananthapuram to Sanketham. Muthu and her two daughters Swarnam and Suseela – all are mentally retarded.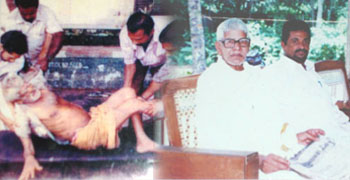 Royal Poverty
Sri Keralavarma of Kannur dynasty being lifted up at the face of death from the street at Devaswam Board Jn. Thiruvananthapuram. Love and care brought him back to normal life. The happy man is seen below with Sri Kalayapuram Jose, the Secretary, Sanketam.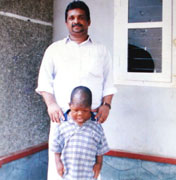 A child of 52 years !
Physically and mentally stunted Chandran of 2.5ft.
Recovered from isolation in Aryamkavu Forest in Kollam District.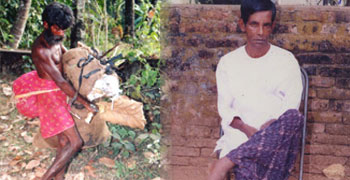 Mentally 're-treaded' !
Mentally retarded Pappachan collecing useless scraps before being taken to Sanketam and after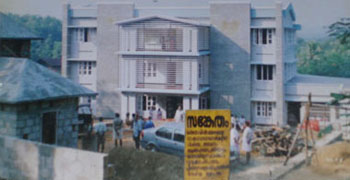 The Headquarters of Sanketham, Kalayapuram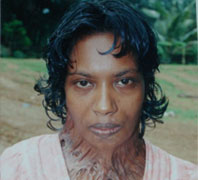 Sanketham burns for her !
Self immolated mental patient Sheeja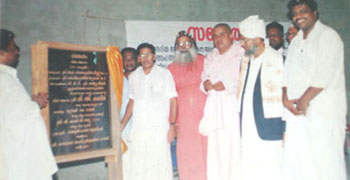 Strong Foundation
The Foundation Stone being laid by Hon'ble Minister of Kerala Sri.V.C.Kabeer in the presence of Sri. Kodikkunnil Suresh (Member of Parliament), Sri. Kadakkal Abdul Asiz Maulavi, Swami Saswatheekananda of Sivagiri Mutt, Most Rev,. Mathews Mar Epiphanios and others.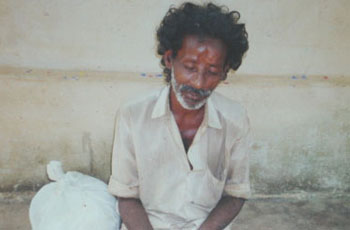 Sanketham is not blind
The open eyes of Sanketham discovered Sri Raveendran Pillai, a blind street singer.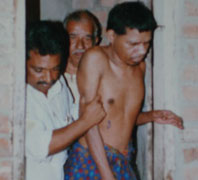 No chains here.
Sri. Thomas of Kandanchira, Kollam being helped into Sanketham. He had been in chains at home for the last 10 years.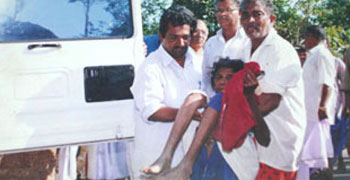 Exhausted ?
No, Sanketham is never exhausted An unknown old woman seen dying in the roadside being rescued by Sanketham activists.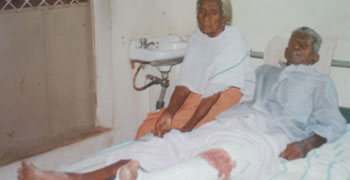 Royal breakdown.
With fractures on both knees, Sri Sankaran Pandala was found crawling and begging in the street with his sister Lakshmi. These siblings are under care and treatment at Sanketham. They belong to a royal family.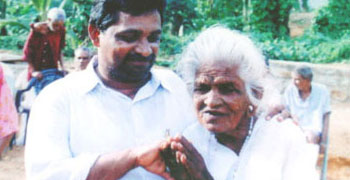 What a sea change !
See the change in this unknown grand old mother at Sanketham after having taken from the street.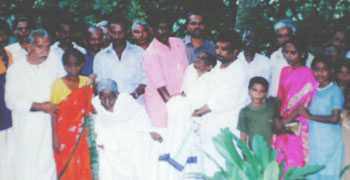 Affluence, but poverty death. Can anybody withstand prolonged poverty and disease?
Dakshayani, Karthyayani and Sarasamma, the siblings from Puthoor were taken over by Sanketham. The first two died at hospital within days.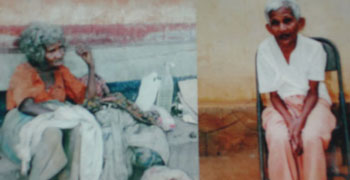 Any comparison?
Kannamma, Before and after the Sanketham experience. Kannamma, a grand mother thrown into the street.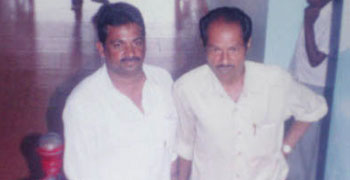 Back to normalcy.
Najeeb, Malappuram, an MBBS Student of Kozhikodu Medical College became a drug addict and thereby a mental patient. He returned to a normal life.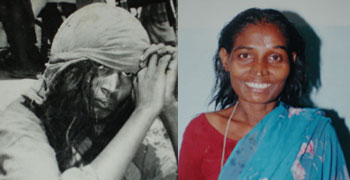 In street no treat.
A street beggar, brought back to peace and gaiety. Lekshmi before and after her arrival at Sanketham. Lekshmi before and after her arrival at Sanketham.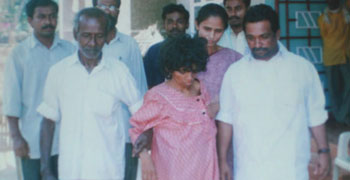 Don't worry; we're with you.
Amina, a mental patient who had been in chains for 12 years in a small hut by the rod at Ponnani, Malappuram, being taken into the loving custody of Sanketham.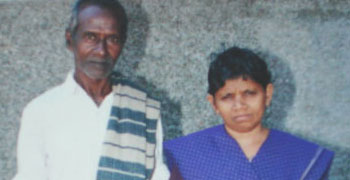 Back in safe hands !
Amina back with her husband after treatment at Sanketham.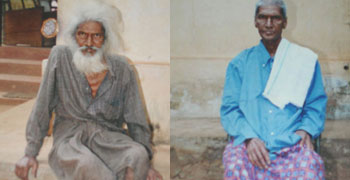 Like before never to be.
Kunjukutty, a crawling beggar in the street for the past twelve years, due to backbone fracture, before and after his arrival at Sanketham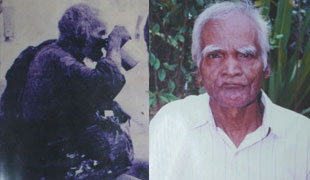 The 'Soot' man regenerated to the 'Sweet' man !
Forty years of bathless body, unwashed clothes and life on sewage water. A gentle touch brings every change.